Professor TH Lam and Dr Derek Cheung received research awards at the Health Research Symposium 2011 organised by the Food and Health Bureau, Government of the Hong Kong SAR, on 23 November 2021.
Professor Lam was awarded "The 10th Health & Medical Research Fund Anniversary Awards" for the research project "Youth Quitline: An accessible telephone-based smoking cessation hotline for youth" (Project No.: 18040084).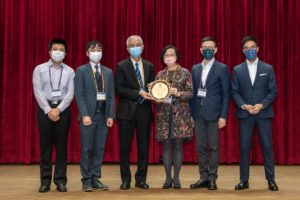 Dr Derek Cheung received the "Best poster award" for his poster abstract titled "Use of Nicotine Replacement Therapy (NRT) Sample and Brief Smoking Cessation Advice for Recruiting Smokers to Smoking Cessation Services and Motivating Quit Attempts" (Project No.: 01170418)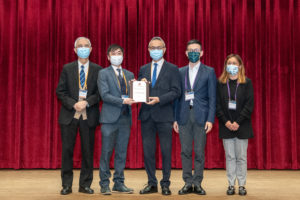 Congratulations to Professor Lam and Dr Cheung!